Do you want to live a healthy lifestyle on a budget? With so many of us greatly affected by our nation's high debt, high unemployment, high gas prices, and high food prices, you may feel trapped to choose one or the other.But the good news is that you CAN claim a life of complete wellness – with a healthy body, healthy mind, AND healthy finances.
Here are 6 easy steps toward an affordable and healthy life:

1. Get an Enagic® Water Machine today!
Hydrating your body with clean, alkaline Kangen Water® is a genius choice for your overall health and well-being.

And did you know that it's also a great decision for your tight budget? An Enagic® Machine is cheaper than the convenience of bottled water by a mile.
It's a one time investment that will sustain your entire family's optimal hydration for YEARS! What's more, you can use all 5 types of Enagic® water around your home to REPLACE expensive (and chemical-filled) household products such as laundry detergent, dish soap, all-purpose cleaners, window cleaners, shampoos and conditioners, pet products, and more!
2. Fill Your Diet with Budget-Friendly Superfoods
Eating healthy doesn't have to cost a fortune. Superfoods are rich in vitamins, minerals, antioxidants, and nutrients…. and no matter where you live, you can find plenty of healthy superfoods on a dime. Don't miss out on this great list of affordable superfoods that will help you sustain a long and healthy life!
Kale

Broccoli

Sweet Potatoes

Cabbage

Apples

Winter Squash

Eggs

Barley

Oatmeal

Quinoa

Brown Basmati Rice

Beans: Black Beans, Pinto Beans, Adzuki Beans

Seeds: Sunflower Seeds, Sesame Seeds, Pumpkin Seeds

Black Tea
3. Break Up with Your Gym
The average gym membership takes about $30 to $70 out of your pocket every month. But you don't need to have a gym membership to give your body an effective workout. You can set up a home gym for a fraction of your annual gym membership fees.
Stay fit with workout videos, resistance bands, free weights, or body weight exercises… all in the comfort of your own home! Or you can move your workout routine outside, and take in the relaxing scenery of Nature while you run, jog, swim, garden, bike, hike, etc.
Either way, staying at home (or outdoors) will give you the same results with less of a punch to your budget. So be kind to your budget and stay fit!
4. Leave the Car at Home
Did you know that more than 82% of trips five miles or less are traveled in a personal vehicle? 
Make a better choice for your personal health, your budget, and the environment! Challenge yourself to hop on a bicycle the next time you need to run a quick errand close to home.
5. Lower Your Insurance Premium
It pays to be healthy! You can try to re-negotiate your health and life insurance policies as you get healthier.
Whether you have recently quit smoking, lost a lot of weight, moved from a high-stress job to a stress-free career, or started exercising regularly, you should shop around for better insurance and take advantage of lower premiums.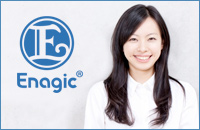 6. Become an Enagic® Distributor!
You can truly achieve your financial goals just by sharing Kangen Water® with others.
What career could be better? Whether you simply want to make some extra cash to pay a few bills, or have committed your full time employment to your Enagic® business, you CAN find financial freedom with this one amazingly healthy product.
Enagic® Kangen Water® is your path to a healthy body and healthy finances.
This is only the beginning! You can continue discovering new ways to enjoy a healthy life without breaking the bank. Just remember to include Kangen Water® on your path to a better and healthier life.
Kangen Water®: Change Your Water, Change Your Life!™
"As I see it, every day you do one of two things: build health
or produce disease in yourself." ~ Adelle Davis
Coach J.Rich & D Hogate
Enagic Independent Distributors
LAS VEGAS, NV
714-620-4072